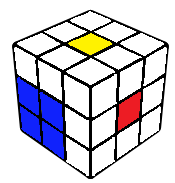 EO-CP-2x2x3
This is where one is expected to end up after successfully doing the first three steps. With the R and U layers remaining, edges oriented and corners permuted, the rest of the cube can be solved using only R and U moves.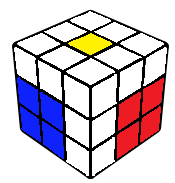 Square
A 2x2x1 block is constructed on the first two layers. This can be done by connecting one edge with the right centre, followed by the solving of a corner-edge pair. The edge can usually be connected such that we get an easy corner-edge pair case.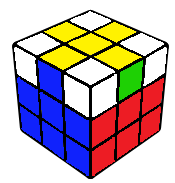 Unphasing
The final corner-edge pair is solved, while ensuring that the edges in the final layer are unphased, i.e. edges that are supposed to opposite are placed adjacent to each other. This requires active correction once every three solves, by slightly modifying the insertion.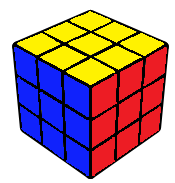 2GLL
The last layer is solved using one of 56 2GLL algorithms. These algorithms are shorter in general and easier to recognise, since they cannot contain cases such as pure twists, etc. However, the possibility of an LL skip goes from 1/324 to zero if applied blindly.